Jesse Hughes
Mikhail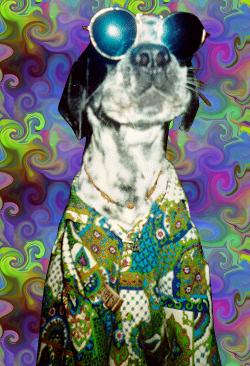 (May 20, 1990--July 27, 2005)
R.I.P.
I teach the following courses:
Bridgewater State University.

From September, 2003 to September, 2006, I was a post-doc in the philosophy department at the Technische Universiteit Eindhoven. My work is part of the Norms in Knowledge project. My work involved a conceptual analysis of artifactual function. The aim was to understand artifactual function by providing a suitable formal language and semantics for expressing functional claims. You can see an example of this work here and also in my papers, posters and slides pages.

From August, 2001 to August 2003, I was a post-doc in the Computer Science Department at the University of Nijmegen. My research was part of the "Modal Operators for Coalgebras" joint project with CWI.

My wife Ling Cheung Hughes works at an IP law firm. My son Quincy attends Milton Academy and writes for Slant, Milton's online news and opinion journal.

I received my PhD in Logic, Computation and Methodology from the Philosophy Department of Carnegie Mellon University in May, 2001. While at CMU, I was involved in the Logics of Types and Computation Group.

I received an MS in Logic and Computation at CMU in 1996. I received an MS in Mathematics from Oklahoma State University. I also received a BS in Computer Science, Math and Philosophy from OkState in 1990.
| | |
| --- | --- |
| | Hockey team info |
Shameless self-promotion
Public radio stuff
Geek stuff
Games Linux Emacs Turing machines Slackware? FreeBSD? Bah. These are for the real nerds. Intellectual property issuesSo-called intellectual property rights are increasing, to the detriment of consumers. Here are a few sites about this issue. Miscellaneous geek
A textual analysis of Green Eggs and Ham. (Okay, actually, it's just a word count.)
Sociology lessons from superheroes.
An examination of artifacts and functions, as explained in a children's book.
Hans Christian Anderson gives an insightful assessment of the value of self-absorbed academics like me. My boy understood this story not at all.
There are lots of paper airplane sites out there, but I think that Joseph Palmer's site has some of the best designs and clearest instructions.
If you like supporting over-educated, hippy dropout soap-makers (and who doesn't), swing by the Meadow Sage website and order a bar or seven.
My first animated feature, an insightful look at the horrors of modern warfare.
JogLab, a homemade backronym and acrostic tool.
---

Jesse F. Hughes Last modified: Sun Feb 16 10:08:08 EST 2020